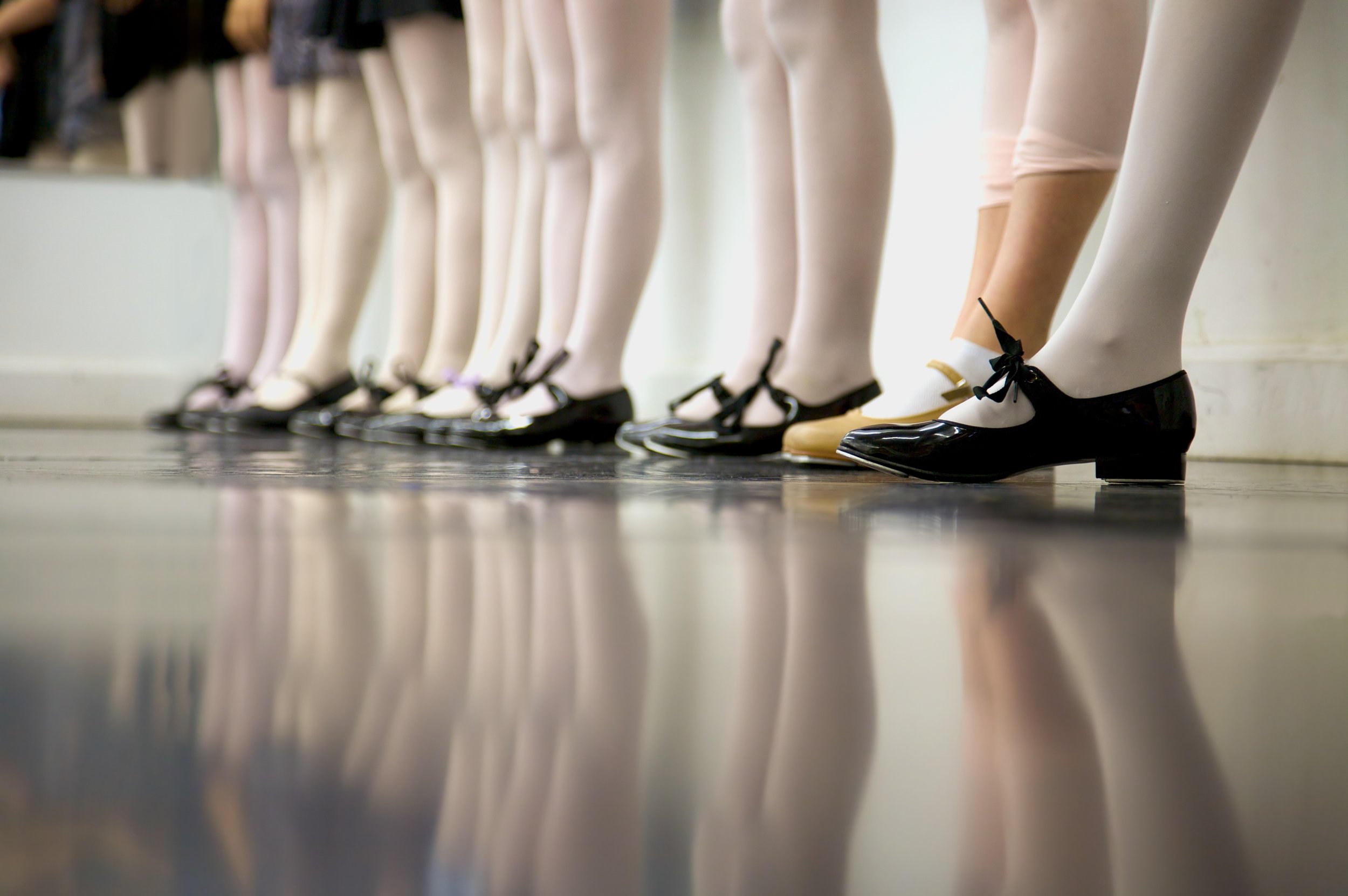 Start tapping your toes (and heels) this fall!
Tap I
Thursday: 2:15-3:00
This is a beginning class for students in Ballet II+.
Students must also be enrolled in a ballet class.
Fall tuition: $128.00 for the session or $32.00 in 4 monthly payments due the first class of August, September, October, & November. (Multiple class discounts are available.)
Students will participate in the December and May recitals.
A minimum of 4 students is needed for the class to run.
Please contact us with any questions about placement or register
Click here to see the dress code!
Tap Dance Description
Tap is a form of dance that produces percussive and rhythmic sounds while dancing. Metal pieces are attached to the toes and heels of the tap shoes to allow for the shoe to become a musical instrument. Music-making for the feet! Ms. Kaitlynn will be teaching!